Ohayo, minna-sama! Let me introduce to you some of the coolest, if not newest, anime series that you must watch at all costs. LOL.
Shall we start with the first one?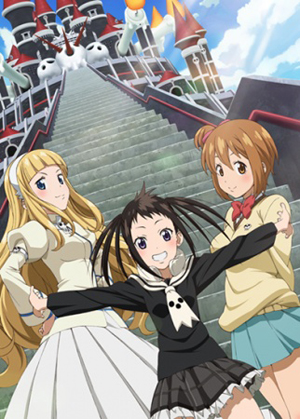 Soul Eater Not
This is a side story of the series Soul Eater. It revolves around the lives of three girls who have just entered Shibusen, an academy where weapons and meisters hone their skills in order to protect world peace. Ehem. You can expect a lot of fan service *winks* and the action-packed scenes would never fail to amaze you.  
Watch Soul Eater Not! episodes